The 2nd week of January is a time to check in on how your New Year's resolutions are going and relax a bit as we settle back into life after the holiday rush.
We're continuing our 'Veganuary' series all month long – featuring one recipe a week from 'Fanggái'ase': A Plant-Based Cookbook and Guide for the Marianas by the Micronesia Climate Alliance – to help give you ideas if you've taken the challenge and tried going vegan for a month , or maybe you just want to experiment with eating more plant-based foods.
Today we have a little burrito/taco moment featuring Fanggái'as vegan "Meat" Taco. The recipe includes black beans, corn, mushrooms and tofu with a fajita flavor. I'll admit I was a bit skeptical, the recipe calls for frying the crumbled tofu in a pan with the rest of the ingredients and I know the tofu doesn't tend to be crispy or too hard this way (you'll have better luck baking it in the oven or using tempeh, which has a naturally crispier texture).
I still think the texture would be more like taco meat if we went the oven-roasted tofu or tempeh route (feel free to substitute that here), but the result of the recipe is almost like a breakfast burrito with tofu as a substitute for scrambled eggs.
It's pretty tasty when you add another topping — I went with sautéed zucchini, red onion, fresh diced tomatoes, and vegan sour cream (a Tofutti brand I found at Payless).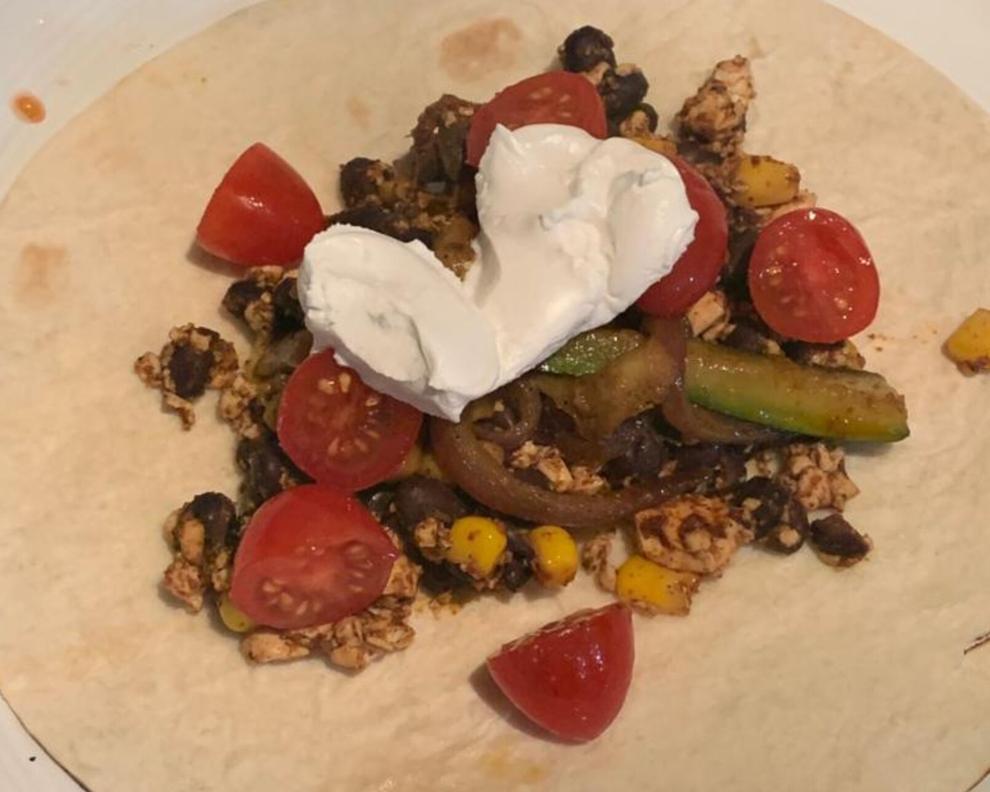 Fanggái'ase': A Plant-Based Cookbook and Guide to the Marianas: Taco 'Meat' Recipe
Ingredients:
"Mass" base
16 ounces of firm tofu
6-8 white mushrooms
1 can of corn
1 can of black beans
Spice
1 tablespoon of chili powder
1 1/2 teaspoons cumin
1 teaspoon (each) salt and pepper
1/2 tsp garlic powder
1/2 teaspoon dried oregano
1/2 teaspoon paprika
Fry the mushrooms in water for 2-3 minutes, remove from heat.
Add the tofu to the pan, breaking it up as you add it.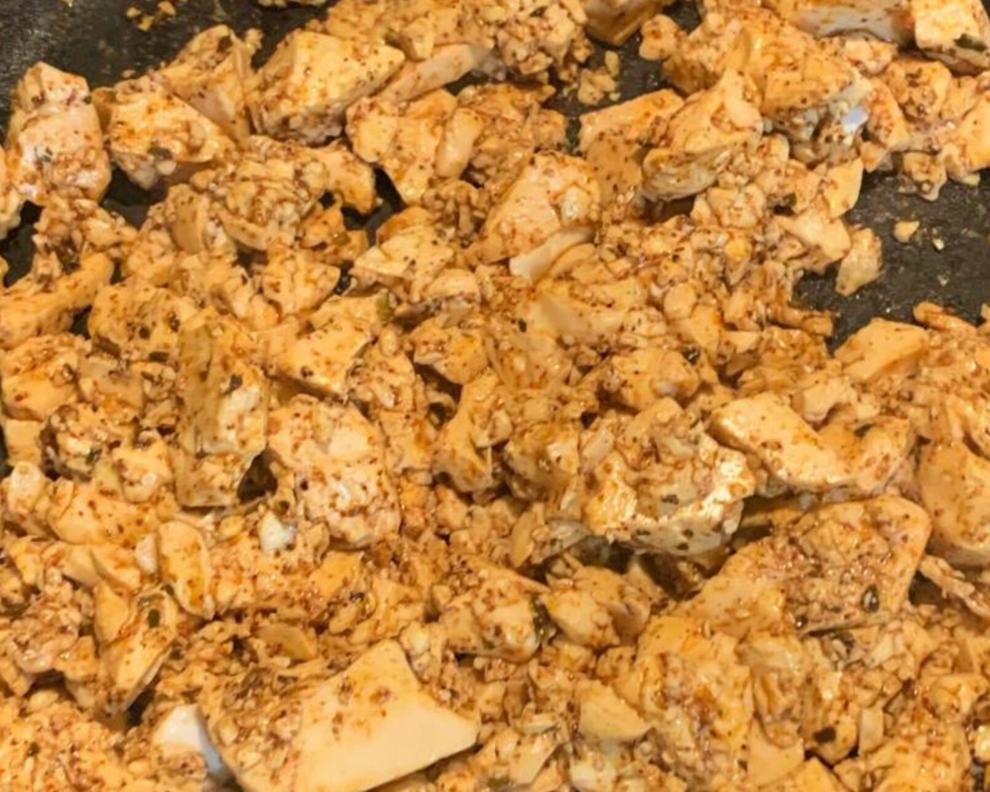 Then add half of your taco seasoning.
Cook for 3-5 minutes. Then add the corn, black beans and mushrooms.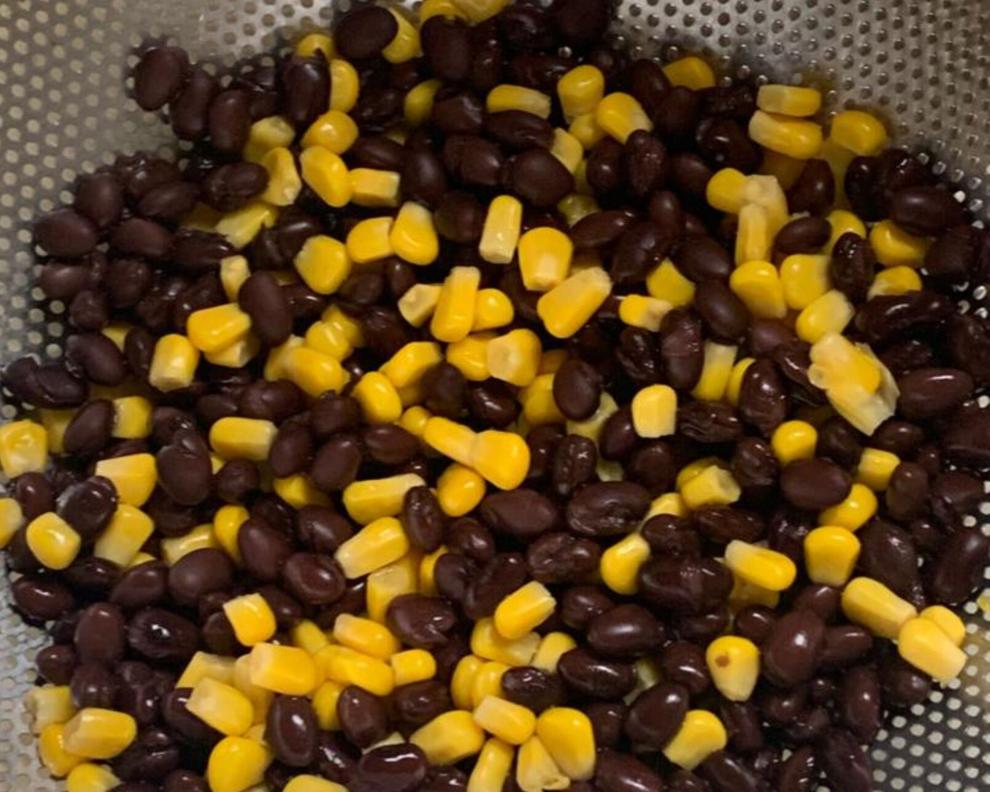 Add remaining taco seasoning and cook 5 minutes or until heated through (covered).
Build tacos, nachos and burritos.