It's been almost a month since the third season Emily in Paris dropped on Netflix. The hit love triangle show somehow remained popular despite negative reviews from critics. Maybe it's the easy-to-follow story and cute characters, or maybe the unique fashion.
Over three seasons, Emily in ParisFashion went from something anyone would wear to something you'd find Carrie Bradshaw wearing Sex in the city wear. When Emily first arrived in Paris, she wore a simple flannel, but at the end of the final season, she fully embraced Parisian vintage fashion. While Season 3 may not have been Emily's best, her fellow cast members stepped up their style game to match Emily's bold decisions. Here are our top fashion moments of Season 3, ranked.
8/8

Polka dots and cutouts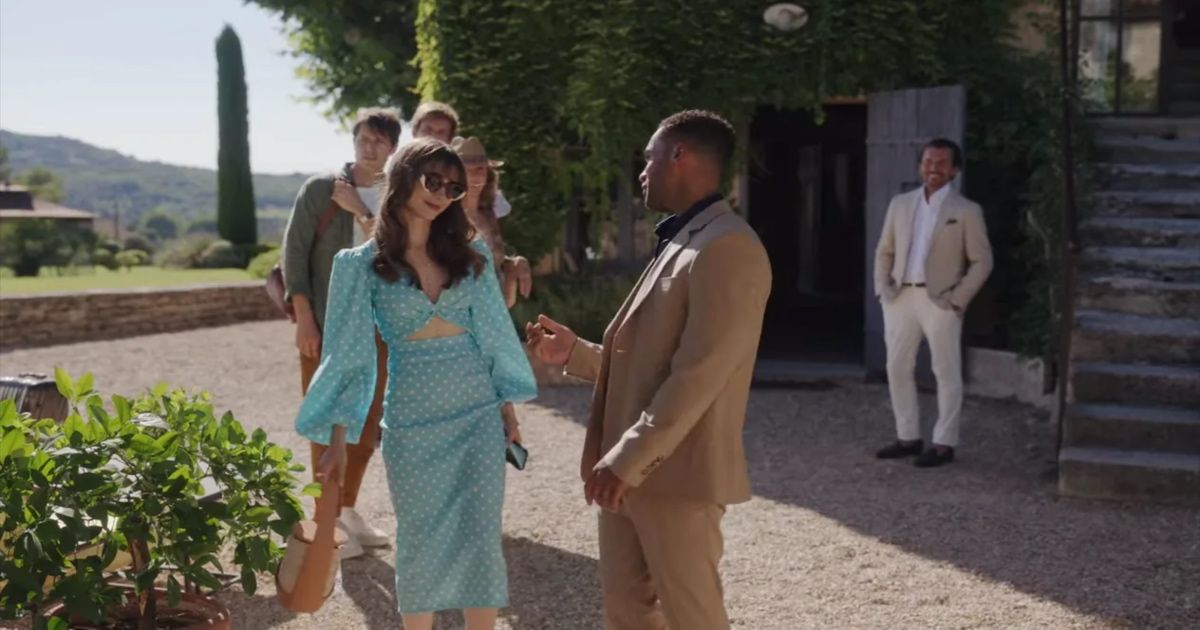 Emily's simple blue polka dot and cutout dress is one of the most affordable looks to replicate at home, as it's something you can find at your local mall. Visiting Provence for a work event, Emily keeps her look elegant and light, something that bodes well for the tranquil landscape of the event. While this is one of Emily's simpler looks, she spiced it up with a ribbon-embellished woven basket purse and cute sunglasses.
Related: Lily Collins Talks Emily's Mass Appeal in Paris
7/8

Gingham swimsuit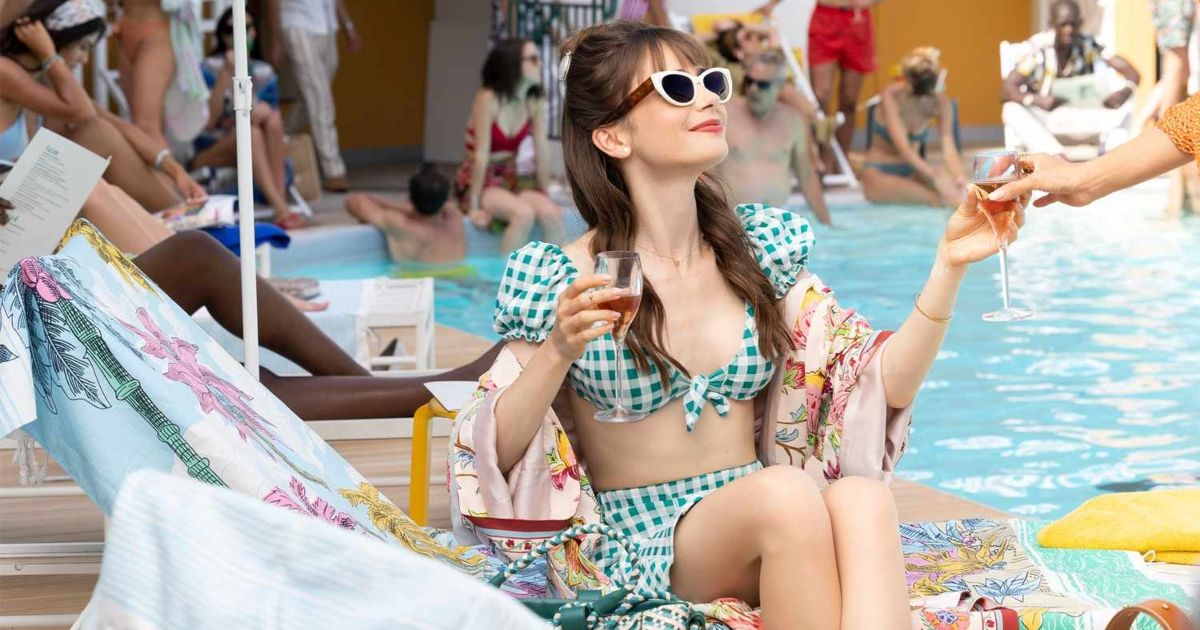 Season 3 gives us an Emily in a swimsuit moment. Always the multitasker, Emily flaunts her petite figure in a gingham print swimsuit paired with a silk robe and manages to promote her friend Mindy's work and singing skills while looking straight out of a 1950s movie. From head to toe, and despite being poolside, Emily oozes fashion by being able to look adorable in any era of clothing.
6/8

Workwear meets bubble sleeves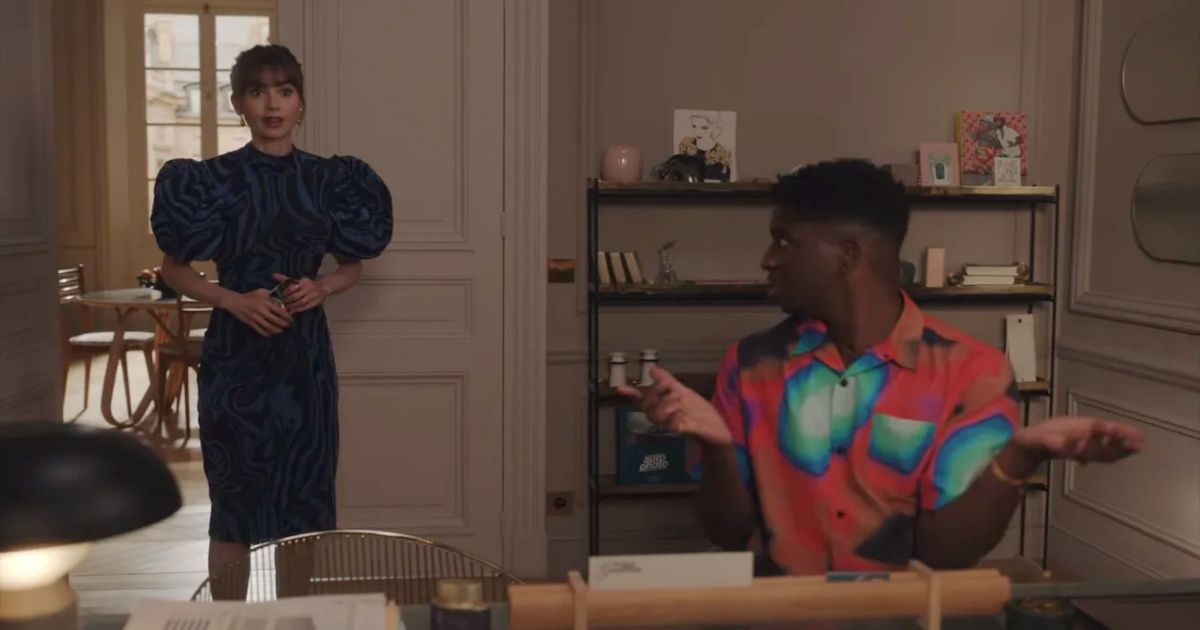 Most of Emily's iconic fashion moments in Season 3 come from the unique outfits she wears to work. One of the simplest yet fashionable outfits comes in the form of a matching set from ROTATE Birger Christensen, complete with bubble sleeves. In fact, big sleeves seem to be a recurring theme for Emily in Season 3, and she's often in outfits that include shoulder pads, bubble sleeves, or winged zebra print sleeves.
5/8

Mindy's Sexy Neon Onepiece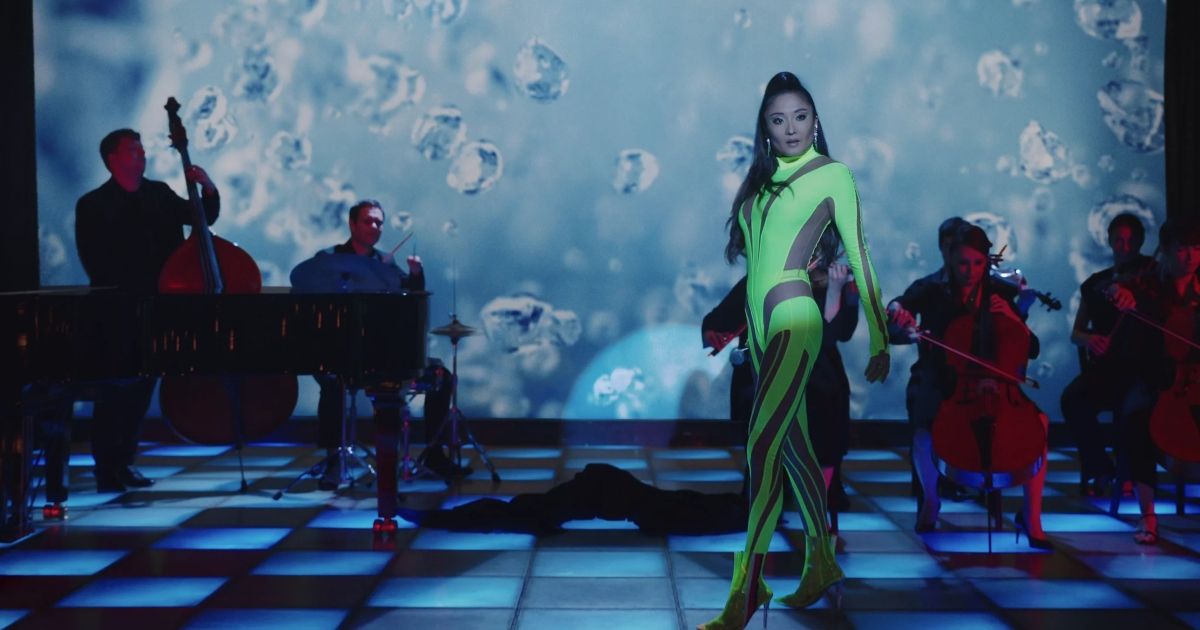 Emily isn't the only one upping her fashion game in Season 3. Mindy, played by Ashley Park, aka Emily's best friend, upgrades her fashion choices from less girly to sexy. Mindy uses her fashion to stand out and express herself in a different way than Emily, from all-leather dominatrix looks to tight pieces. While Emily is quieter and more subdued, Mindy's no-nonsense attitude is reflected in her fashion this season.
4/8

The pink dress of nightmares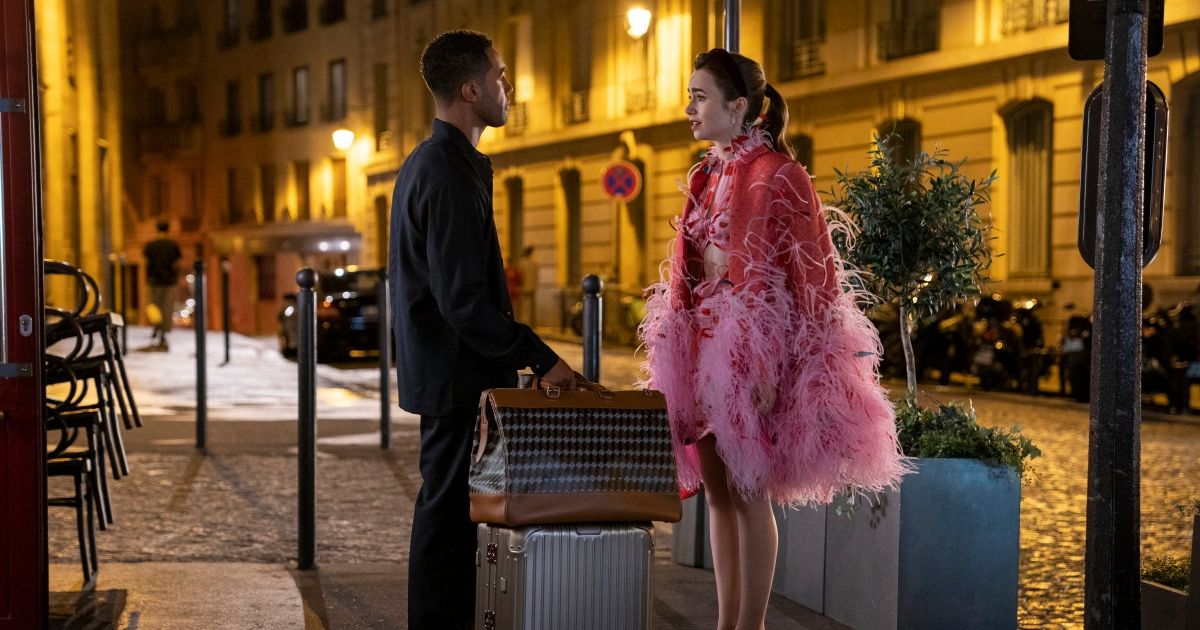 In the first episode of Season 3, Emily makes her first on-screen appearance at the top of the Eiffel Tower. She is in a pink feather dress and is approached by Sylvie and Madeline who literally push her over the edge of the tower and try to get her to choose between the two agencies. Later in the episode, Emily puts on the same dress in real time and finds herself experiencing deja-vu. The dress turns into a nightmare for Emily when Alfie appears to dump her while wearing it due to her inability to choose him over her job.
Related: Here are 5 things that make Emily so irresistible in Paris
3/8

Sylvie and Madeline's matching dresses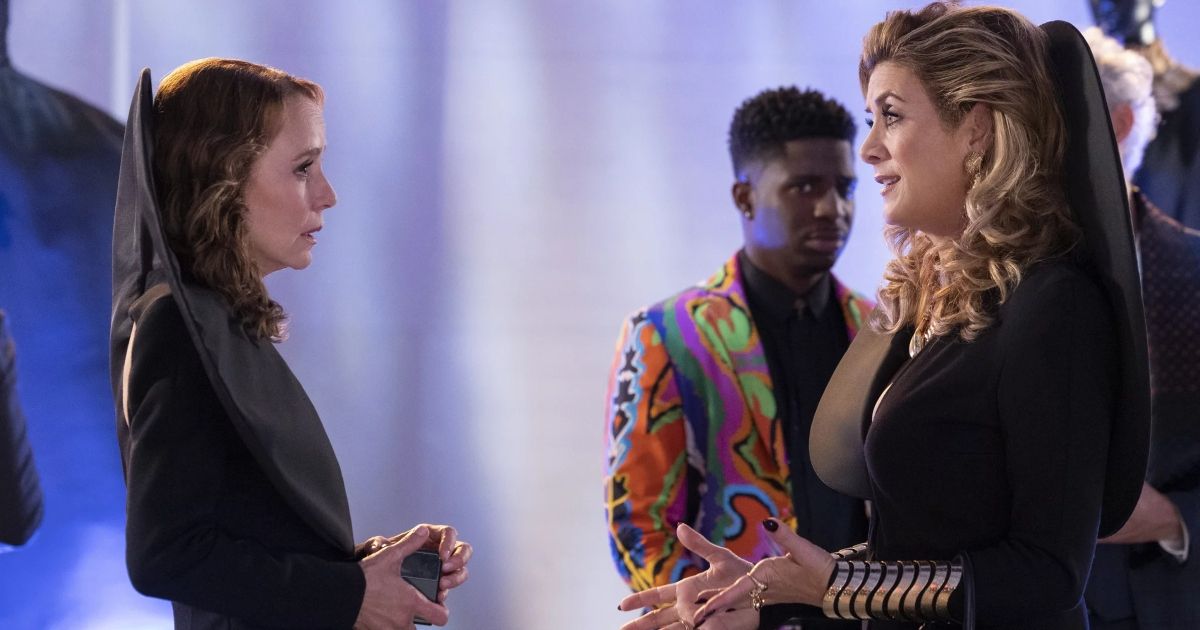 Sylvie is probably the best and most consistently dressed character in the show. Her fashion sense leans towards outfits that show off a woman's beautiful figure. At the gala, Sylvie looks stunning as usual in a plunging V-neck floor-length gown. It's the perfect dress until it turns into a couture nightmare when her nemesis, Madeline, shows up wearing the same outfit and bragging that it's "rented." Although Madeline admits that Sylvie has worn it better, both on the show and in real life from actress Kate Walsh, it's the icing on the cake for a whole awful day.
2/8

High/Low flowers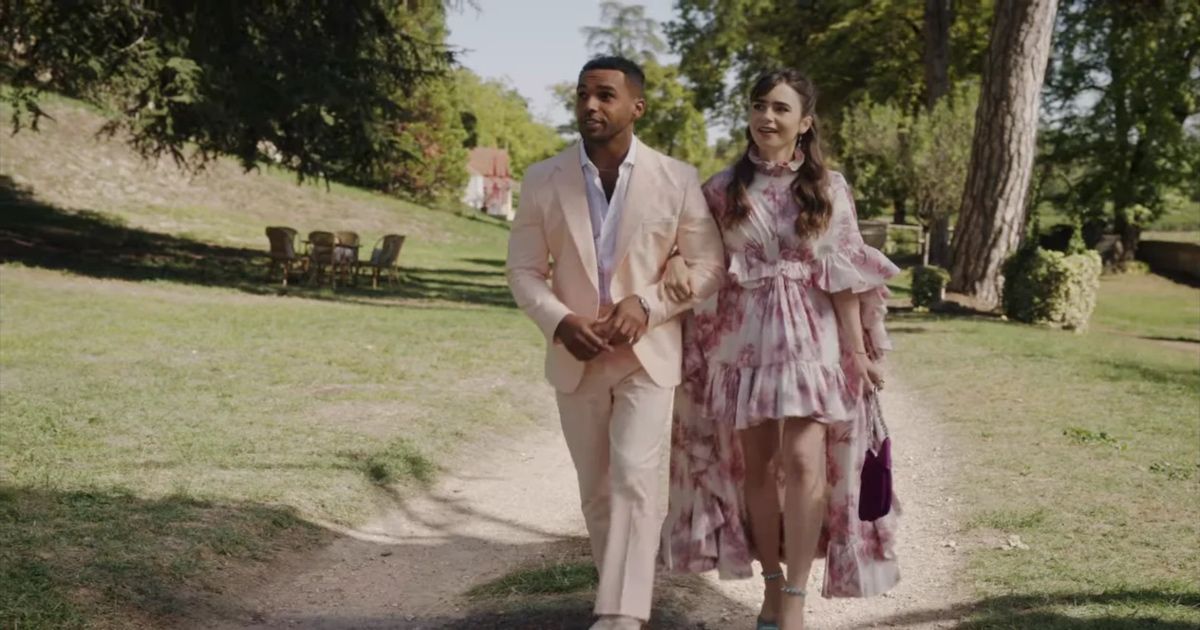 In the most dramatic episode of Season 3, Emily is in arguably one of her best looks of the entire series. For Gabriel and Camille's engagement party, Emily wears a simple high/low floral dress. It's a simple, delicate look that's the perfect engagement ball gown that many viewers say they'd wear alone. From her simple hairstyle to matching Alfie, the entire outfit is sophisticated yet true to Emily's preferred fashion sense.
1/8

Literally any Alfie suit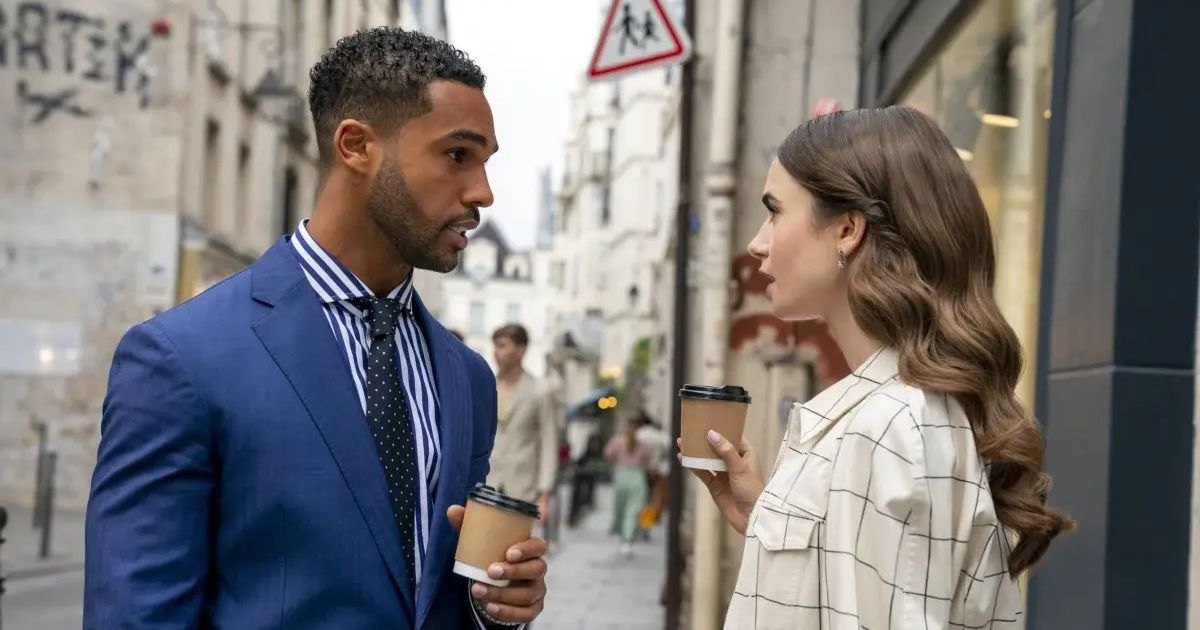 For this writer, anyone who can pull off a suit is worthy of being called a fashion icon. Perhaps it's the way Alfie carries himself in a suit (professional, yet fun with a few undone buttons) that has proven so successful that he has captured the hearts of many. Whatever the reason, Emily in Paris fans can certainly agree that if Alfie does indeed return for a fourth season, we hope to see him in some new suits.