The opportunity to engage with art created by like-minded individuals with similar identities has incredible meaning for the LGBTQIA+ community and others who are often not seen in mainstream media. As a non-binary, queer and feminine-presenting fine art photographer, Sophie Chalk breaks down barriers and challenges traditional norms in the art world. Their unique blend of old and new world aesthetics captivates audiences with remarkable lighting design and historical meanings. Telling important stories of queer experiences that are often overlooked or underrepresented.
Sophie's the work is characterized by a high level of technical skill and a deep understanding of history, allowing them to seamlessly blend old and new world aesthetics. With a portfolio of portraits that could compete with some of the greats in the history of studio photography just for their lighting design. Sophie's technical achievements for an artist under 30 are truly remarkable. Sophie also received a scholarship to the Parsons MFA Program, which they completed online during the COVID-19 era.
"I use photography to encourage viewers of my art to see the world around them again," Sophie explains of the motivation behind their work. "Raising questions about archival images as historically accurate or truthful, when so many stories have never been told,". Creating these portraits also allowed Sophia to see their own identity reflected in their work before they could come to terms with it. "It's almost like I've created a world where historically it's been safe to be yourself," they said. Creating this world became the mission of the fast-growing artist and photographer.
Sharing some of her insights into how they developed their practice, Sophie shared: "Copying, imitating and mimicking are valuable skills to cultivate as an artist. They allow you to take control of your process and find your own unique voice. Just remember to reference and pay tribute to your inspiration." Old World photographers Sophie has referenced in the past include Madame d'Ora, Edward Steichen, Harriet Louise and Cecil Beaton. "Much of my other inspiration comes from contemporary LGBTQIA+ artists such as Catherine Opie, Joel Stephen Birnie, Jessica Schwientek, Jesse Egner and Connor 'Foot' Ovenden-Shaw,".
Audiences around the world love this style of work, as evidenced by the thousands of engagements on Sophie's social media platforms. Sophie brought her love of all things photography all the way from Australia and has seen great success in the last year. Their other experimental darkroom works without cameras have been received internationally in locations including Melbourne, Pingyao, Bandung, New York and Barcelona. Speaking to us, Sophie shares that they're thrilled to be getting attention for their portraiture, as it's where they first fell in love with photography.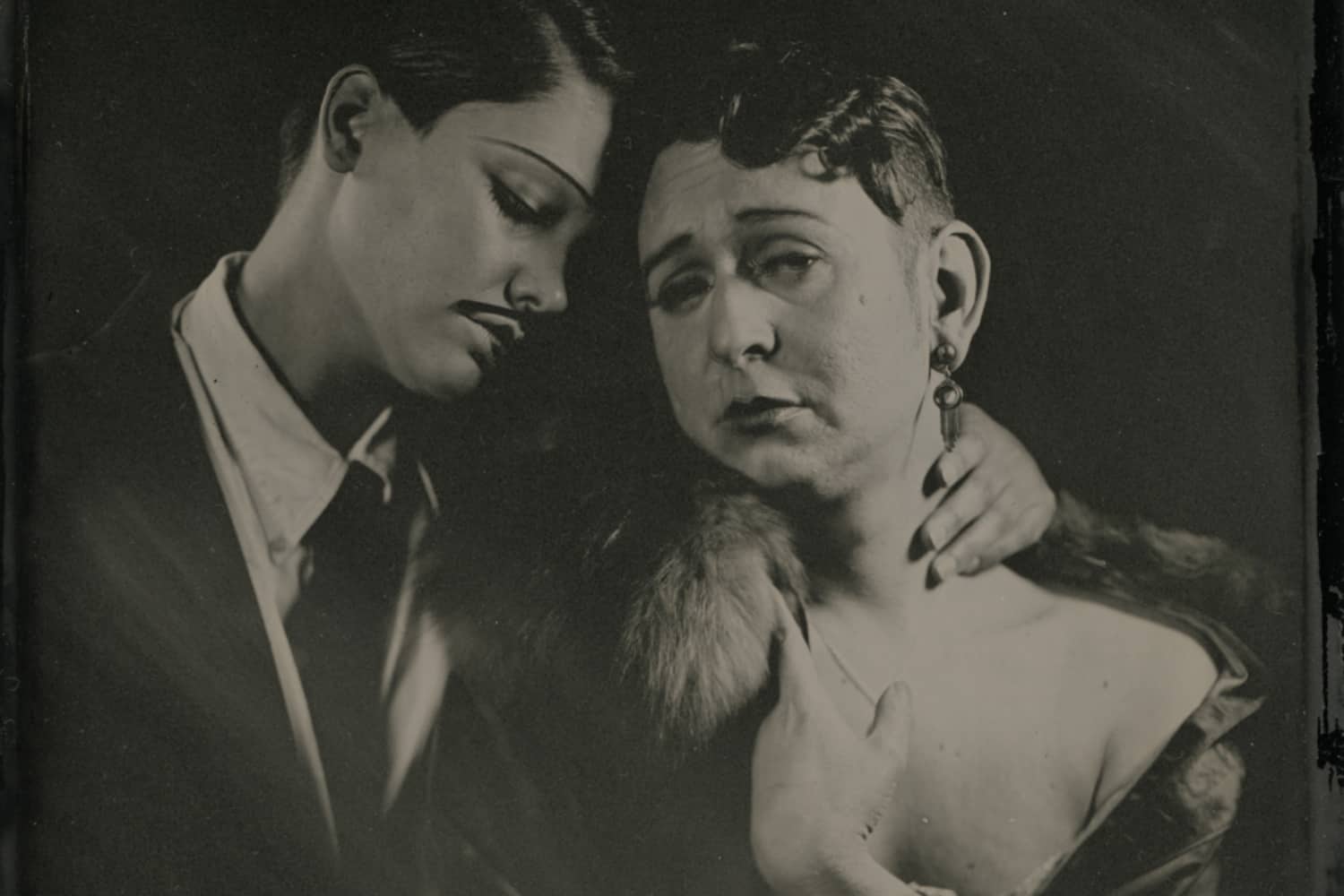 Using their unique artistic voice, Sophie creates a new inclusive narrative and representative of diverse perspectives. Challenging what we know from visual history and what we perceive as truth in the archives. To that end, Sophie has just launched an art education podcast with art historian and educator Seema Rao, aptly named The ArtLust Podcast.
With their exceptional talent, innovative approach and impressive exhibition record, Sophie Chalk is an artist to watch. Be sure to check them out portfolios and follow them on social media to keep up with their latest projects.
Presented by: Ascend Agency